Preamble
1. Find a picture of a wineglass to use as a reference and load it as a background image into your scene.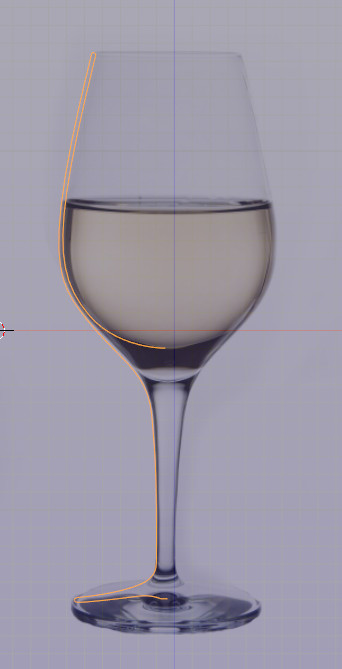 2. Create a wineglass cross-section, but only one half.
3. Place a Bezier circle somewhere useful. The location is not critical, but this will become your glass, so put it somewhere useful.
4. Assign the profile you made previously to the circle's Bevel Object field.
If your screen now looks like this, don't panic. I have seen scarier things on teh intarwebs.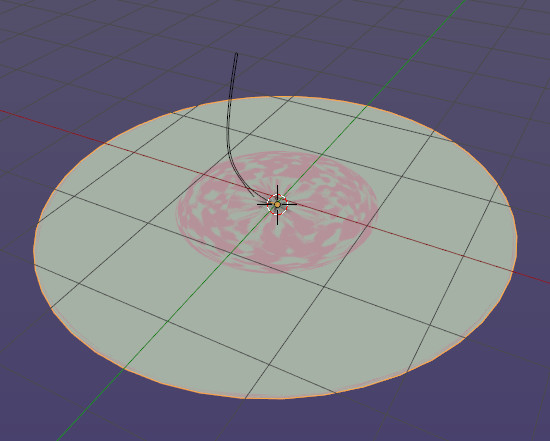 5. Rotate your profile 90 degrees in Edit mode.
Cleanup - if you look inside your wineglass now, you will see there is a hole in the middle. We need to get rid of that by adjusting the profile curve.
Observations
When using curves, the transformation matrix is by and large ignored. Put simply, you can rotate a profile curve in Object mode to your heart's delight, it will not make the blindest difference to the outcome.
Doing the same in Edit mode will play merry hell.
This is incredibly useful, because it allows you to rotate your profile in Object mode to a convenient angle for later editing.
As you can see from this example, curves represent a modelling paradigm that is quite different from pulling and pushing polygons.
Curves are very useful for many other tasks as well, which I would like to highlight in future tutorials.