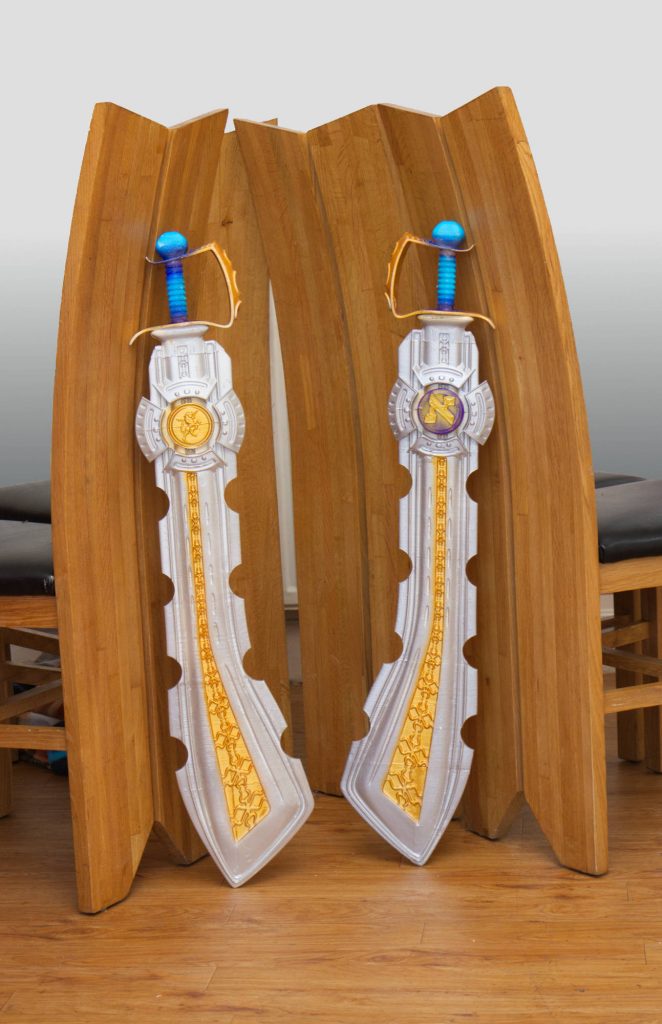 Amongst the variegated duties that befall me, making gifts for the ankle biters whom I adore and love so dearly is one that is particularly relevant when Pesach rolls around and Afikoman ideas are few and far between. This year I decided to make the youngest of my clan, both of them being decidedly male, a personalised sword each. Since they are at the stage where swords of any description are just fine, thank you very much, I did not spend too much time on the finishing.
The swords were printed in 12 parts each and assembled using aluminium dowels and epoxy glue. After some minor sanding (the boys are not all that fussy so here quantity is king, not quality) I applied a few base coats of white acrylic, then oversprayed metallic silver acrylic. The gold metallic highlights were airbrushed in afterwards, as were the handle colours. The last thing applied was a few coats of varnish.
Their reaction? Their collective jaws dropped, then they immediately started fighting with them. Fortunately after warning them that the paint is easily damaged they ceased all violence forthwith.